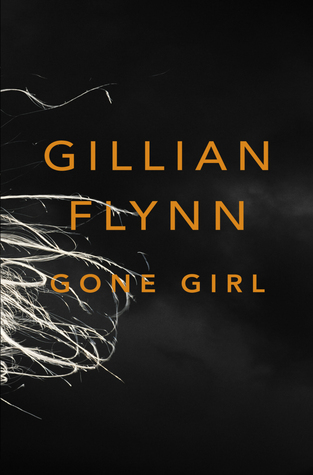 Title: Gone Girl
Author: Gillian Flynn
Source: Bought from Book Depository
Rating: ★★★★
Set in a failing town in rural America, Gone Girl depicts the story of Nick Dunne and his quest to find his wife Amy after she mysteriously disappears on their 5th anniversary. Nick is a suspect, as most husbands are if their wives go missing, however he is adamant that he is innocent. Told from the perspective of both characters this story is both gripping and terrifying.
It has to be said that I didn't enjoy the beginning of this book. Both of the characters are complete assholes and it was difficult to relate, especially since they are both married and nearing their forties. I persevered however and am glad that I did. The first half of the story tells the tale of how Nick discovers that his wife is missing and the immediate aftermath. This part is mediocre, I didn't particularly feel like any of the characters showed realistic emotions and to be honest the whole situation was kind of obvious. However, this is interchanged with Amy's old diary entries from when she first met her husband, up to the time of her disappearance. I liked the change of perspective. It was quite interesting and I felt that to understand the characters more, you needed to see them from how they perceived themselves as well as how their spouse saw them.
I was gripped entirely by the second half of the book but I can't tell you why. (Sorry, I think it is way too good to spoil.)Even though I had already guessed the ending, It was still very enjoyable to read. I love the writing style and I do find a lot of adult books quite dry, but this was just right. It's very gritty and definitely not for the faint hearted but still totally worth the read.
Have you read Gone Girl? I can imagine it being a love it or hate it kind of book and would be interested in your opinions.
Erin xx